We did it for the 50th time!
24 September 2023 was a special day for us. After 16 years in the catering market, we have opened our 50
th
restaurant located in Varso Place on ul. Chmielna in Warsaw. We are very happy to give you yet another opportunity to enjoy our offer in a new location on the map of Poland!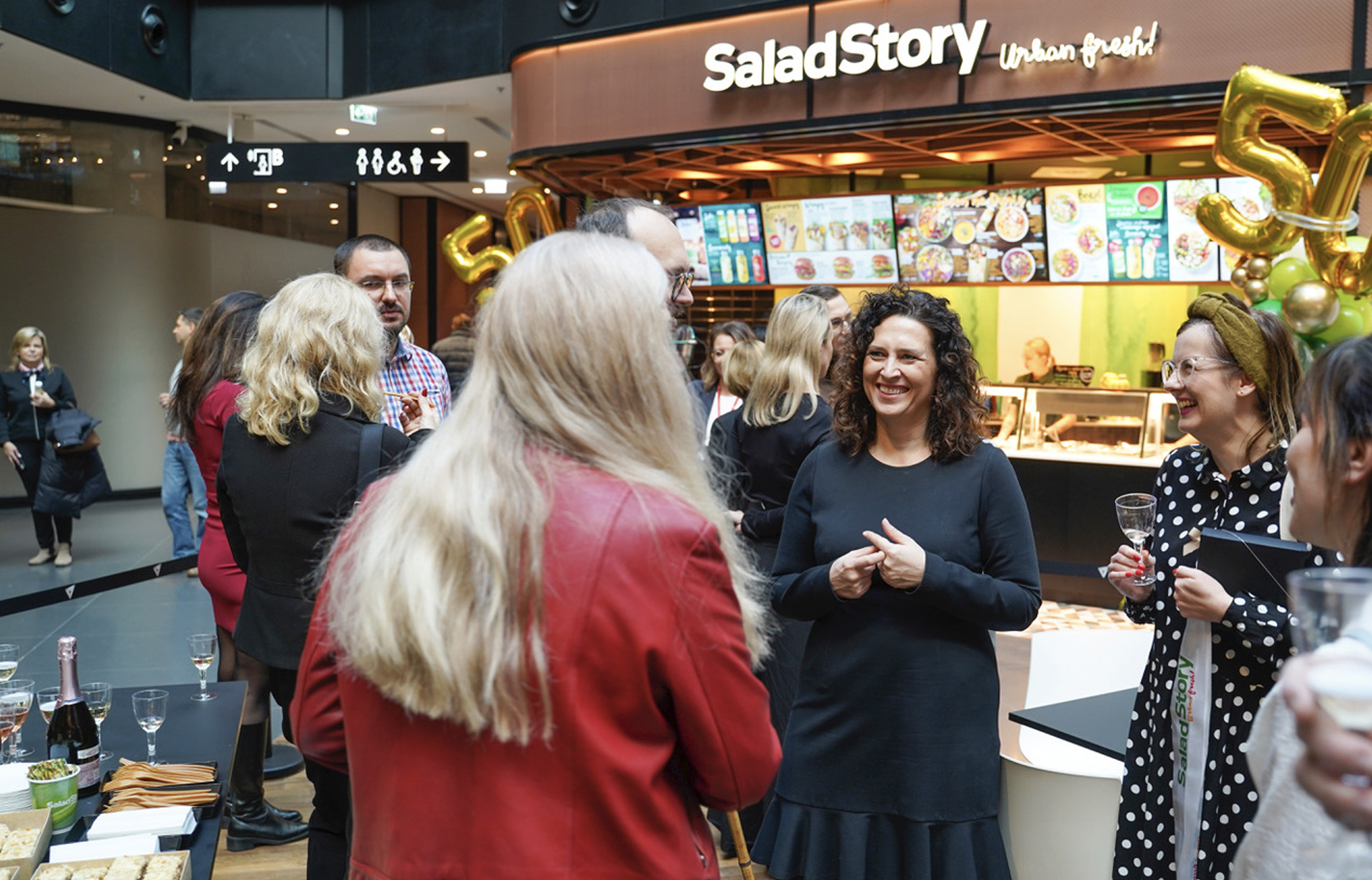 Our mission to inspire a healthy lifestyle began in 2007 when we opened our first restaurant in Warsaw's Złote Tarasy. The menu, logo, or the restaurant's main colours have changed over the years, but there are things that remain constant at Salad Story. This is mainly relying on natural and wholesome products, preparing food in front of the guests, and a wide variety of offer items.

Despite our long presence in the market, we do not stop to rest, quite the contrary! We are constantly working on new flavours, following trends and exploring unconventional locations. The newly-opened restaurant in Warsaw's downtown is just one of those special places where we have the opportunity to prepare our delicacies for you. Varso Place is a modern skyscraper, created for business, but also as a place to live. Designed by the award-winning architectural studio, the building offers space for work, leisure, and interaction with other users. We want to be as close to our community as possible, so each new opening is a shot of energy and joy for us that we want to share with you! We are happy to meet you in so many places around the country. Warsaw, Wrocław, Poznań, Kraków, Katowice, Gdańsk, Gdynia, Łódź, Szczecin – and yet, we have not said the last word!
Our flavourful and wholesome salads, delicious wraps, filling bowls, unique soups, and fresh juices are all there for you at our new location. Remember that we also have a wide range of vegetarian offerings! In addition to delicious plant-based burgers, vege options can be found in every category of our menu. With us, you can dine on your terms maintaining a balanced and nutritious diet.

Thank you for the years of co-creating Salad Story with us. We are looking forward to your visits in the new restaurant and our other locations – see you there!