Salad Story at the Airport


Our restaurant at the Lech Wałęsa Airport in Gdańsk is now open!
In early August, we opened a new location in collaboration with Lagardere Travel Retail! The dynamic growth of Salad Story is a fact - this is another restaurant we have opened this year. Salad Story at the Lech Wałęsa Airport in Gdańsk has officially become our 47th location, and the second to operate at an airport (since last year, we have been present at Warsaw's Chopin Airport). You can find us in the Schengen Area near gate 20 and enjoy your favourite meal in a comfortable seating area.



From early hours, our patrons are offered a breakfast menu. It includes a number of egg-based variations, which come with sides in the form of vegetables, meat and fish, either in a closed bowl or packed in wraps. Our meals, which feature not only scrambled eggs but also cottage cheese or bacon, will be the perfect breakfast for anyone looking for a nutritious, balanced energy-booster. They taste great accompanied by hot beverages such as coffee or tea.
Our airport location offers both eat-in and to-go options, thanks to take-away dishes prepared on the spot. Among them are sandwiches, created on the basis of new, unique recipes, as well as our proprietary salads or bowls, ready to be taken literally wherever you are headed - anywhere in the world!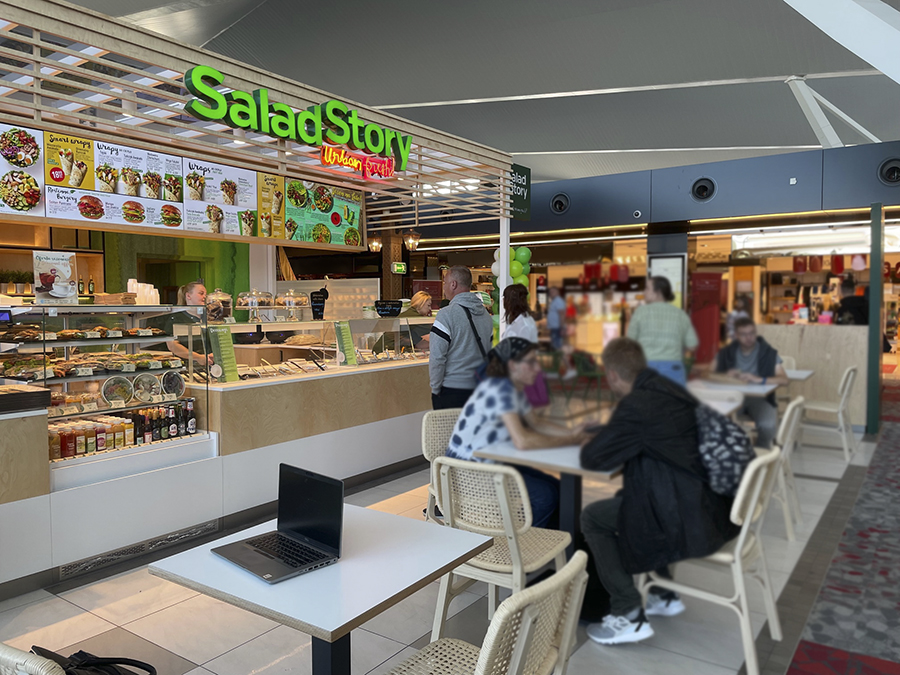 Our regular offering includes selections from the standard Salad Story menu, including: proprietary salads and wraps, plant-based burgers, hot bowls, savoury and nutritious soups, and freshly squeezed juices. At Salad Story, you can also compose your own dish or modify our menu items in any way you like, thanks to the nearly 50 ingredients on offer. In addition, all our salad dressings are home-made, concocted based on the finest ingredients.
Salad Story meals are prepared daily by our staff with passion and utmost care to maintain the highest quality. Thanks to our processes you can easily take them not only on board, but also anywhere in the world.
We have more openings coming this year, you will be hearing about them pretty soon!


Salad Story at the Chopin Airport
28/9/2022 Working alongside Lagardere Travel Retail, Salad Story opened its 42nd restaurant and the first one at Warsaw's Chopin Airport. Airline passengers can find our restaurant in the Schengen Area, near gate 31/32.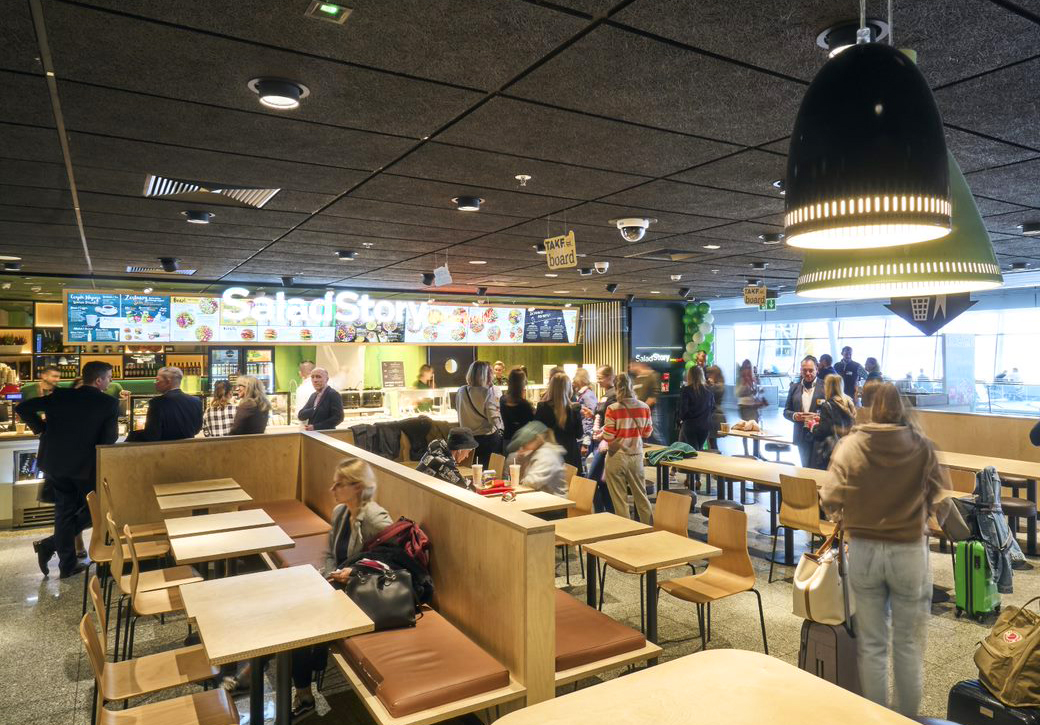 Travellers and guests of the airport can enjoy the Salad Story menu from the early hours of the morning, when we will be serving breakfast along with stimulating coffee and tea. The menu of our airport restaurant will feature all items from the standard Salad Story menu - our original salads, wraps, bowls, vegan burgers, nutritious soups and freshly squeezed juices. Each traveller will also be able to order a personalised salad, based on their selection of favourite ingredients.
A novelty that will be available in the airport restaurant are sandwiches, prepared especially for this location. In addition to more standard compositions, there will also be many interesting meat, vegetarian and vegan flavours to taste.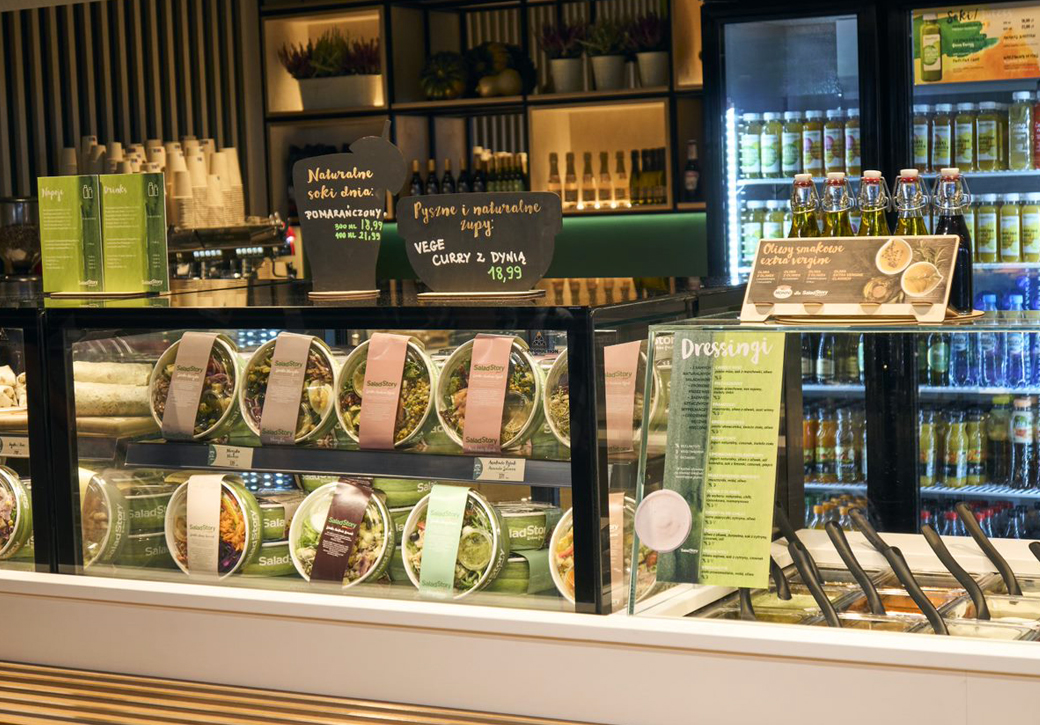 The sandwiches, salads and bowls will all be available in the self-service area, freshly prepared for you to take them on board on your journey to any destination in the world.