New opening
Hey, guys! We have great news: our new restaurant at the Central Railway Station in Warsaw is now open. This is our 48th location on the taste map and the first one directly at a railway station! You will find us right next to the ticket offices, you can't miss us.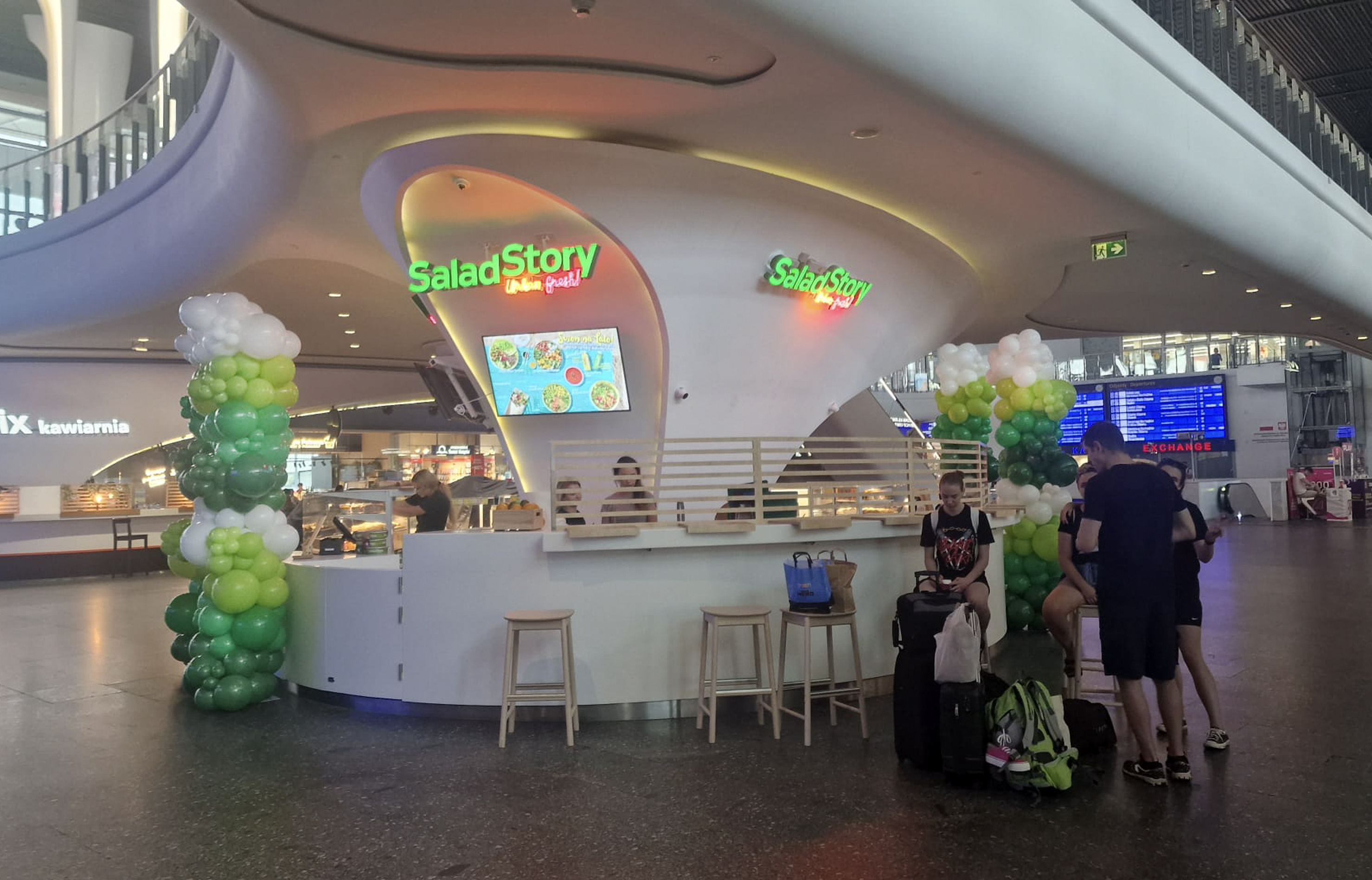 From early morning, our breakfast menu awaits. Imagine a perfect sandwich made from our original recipes or a delicious wrap with ingredients you like best. And, of course, fresh granola with yoghurt and fruit or our wonderful flatbreads packed with veggies. And then there's the savoury coffee or tea. Doesn't it sound like the perfect start to the day?
If you're in a hurry, we have great news for you! Our quick service counter will help you grab a fresh meal in the blink of an eye.
And, of course, for those who already know us well, we have all your favourite classics on offer: our signature salads, plant-based burgers, warm bowls, aromatic soups and juices freshly squeezed on site. Remember, you can always create something special with the more than 50 ingredients we carry and our amazing dressings.
Remember! At Salad Story, we are always committed to let you enjoy a healthy and delicious meal, whether you take it with you or stay with us for longer.
We can't wait to welcome you in the new location! Stay tuned - even more surprises are coming your way this year!